I am going to be a bit of a hypocrite in this post. At least that is how I feel while I am writing this. I have felt that this course has been an overload of apps, programs, sites, and LMS' that can make a person dizzy. There is not enough time in this course to fully experience, learn, and evaluate every tool we have discussed and suggested.
So, having said all that, what am I doing in this blog post? Adding another app to that endless list. I know – I'm sorry. I just couldn't resist. There is an app I thought I would introduce to people in case they haven't heard of it. It isn't groundbreaking in any way, but it is simple. I think it can serve a purpose in blended learning. So, if you feel up for it, continue reading and I will quickly review Basecamp.
What is Basecamp?
Basically, Basecamp is a simple group work organizing app. Members are added to a team or project and those are the people who are in contact with each other.
Imagine a smaller Google + community, with a more direct project purpose. It includes 6 simple features that are needed for basic group projects: message board, real time chat room, schedule, to do list, doc and file storage, and automatic updates.
It is originally intended to be used in a company or organization structure to help collaborate instead of going to meetings, but I also see clear benefits for teaching as well.
Implications for Blended Learning
I don't see Basecamp as an LMS. It is more like an outside organizer for group projects. Here are some of the things I like about it:
Allows for groups to work on projects together without meeting in person
Groups can discuss, plan, share, collaborate on what is directly tied to their project and don't have to sift through LMS discussion boards, group emails, comments on a Google Doc, or exchange numbers for a group text
To Do lists, calendars, and reminders can be set by a teacher and the group members to keep groups on task and lets everyone know what is still left to do
File sharing (including PDF and Google Doc) connects the discussion to the actual work
Autosaving
Everything is archived in the cloud, including discussions, helping add a sense of accountability and protection for students
It has a mobile app for an easy way to check into things with easy access
It is free for teachers and students
Aesthetically pleasing
Downsides?
Like most things, it is not perfect. One downside is that it is simple. It doesn't try to do everything and if that is what you are looking for, you will be disappointed. Its features are fairly limited (ie. the calendar is a simple calendar) and it is not customizable (ie. the colour scheme is what you get). These simplicities can bother people, especially when there are other apps that will do what Basecamp does and more, if you want to pay for them.
The biggest downside is that it is ANOTHER app to put on the list. It may be that it is easier for people to just keep group-emailing to work on projects or call each other or just use Google +. It might not be worth it for some people to use a separate app for group collaboration.
So, I'm not saying that you need to stop everything and check out this app, but if you have made it this far, maybe just put it on that list of future apps you have. It could be useful one day.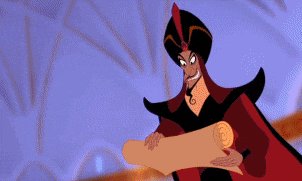 Thanks for reading.